About Tech Women Today
How It All Started…
---
Our founder, Cecilia Harvey, thought it was time for a change. Cecilia was tired of going to tech conferences and hearing the statistics that clearly conveyed that there was not enough women in technology.
Cecilia explains, "I got tired of people asking me why are there not enough women in tech. I got tired of discussing the problem. I wanted to discuss solutions.
I wanted to showcase inspirational women in tech and expand the definition of what it means to be a woman in tech. You don't have to be a coder or an engineer. I wanted to show what it means to be a Tech Women Today."
When we expand the definition of what it means to be a woman in technology and uplift and celebrate the diverse voices of all women in tech, we will not need to discuss the lack of women in tech. We will celebrate the abundance of women leading in the tech industry.
---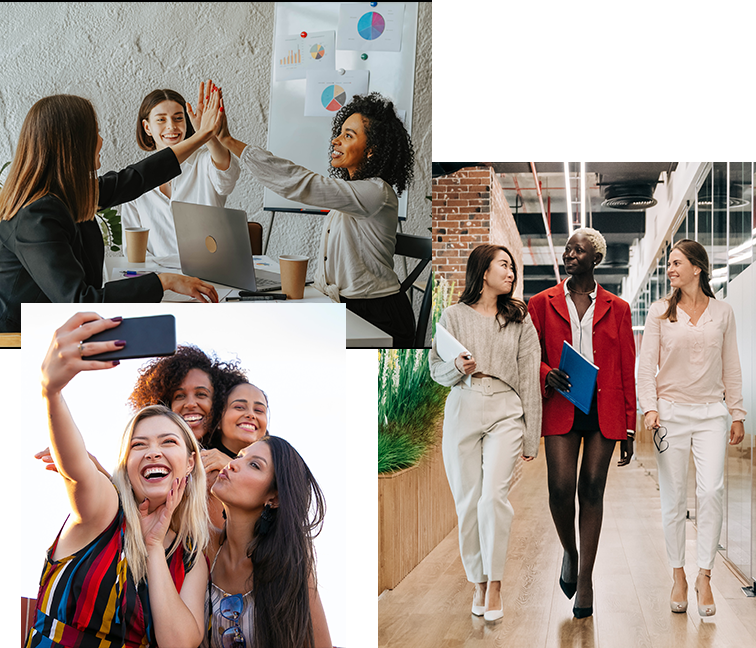 Purpose Filled Career Opportunities in Technology
---
There are so many career opportunities in technology that will align to one's passion, interests and career goals. Someone can have a tech career in education, fashion, art, healthcare…the possibilities are endless.
---
Tech Women Today aims to show our members the spectrum of career opportunities and resources available to help them flourish professionally and personally in technology.
Community of Tech Thought Leaders
---
Tech Women Today seeks to build a community that provides a platform for women to voice their perspectives of relevant topics in the tech industry. As Cecilia explains, "It's time to see new faces in technology.
---
It's time to hear from new voices that provide their thought leadership on relevant topics in technology such as sustainability, responsible technology, and emerging technology."
Supporting Non-Technical Female Founders
---
Technology is a business enabler that transforms businesses. Tech Women Today is a resource for non-technical female entrepreneurs that want to better understand how to leverage technology in order to take their businesses to the next level.
---