Growing up in Bulgaria during difficult times, CEO and founder of Elevated Living, Hristiana Georgieva, learned the hard way how important it is to have choice and freedom in her life – and technology has given her both.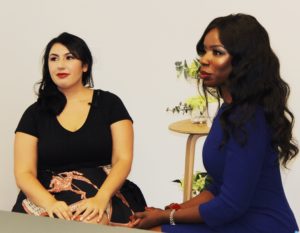 "As a child, I saw the end of Communism and the semblance of democracy in Bulgaria. These were difficult times that shaped me and skewed my definition of success. As well as the terrible corruption, I also saw people take the initiative and create businesses like my parents did. Our fortunes rose and fell with the economy. Those turbulent times taught me about resilience and adjusting as things change, as well as the importance of partnering with the right people".
Perhaps as a result of her childhood, when Hristiana moved to New York to study, it was computer science she chose – and she exhibited a change mindset. "Change is hard if you struggle to let go of your illusions. When you're flexible and flow with change, it can be amazing. I had the idea that technology was the future, which was an unfashionable belief in 2001. But the way I looked at it, technology would give me freedom. With computers I figured I could work from anywhere in the world, look after my family and be flexible. Choice and freedom were big drivers for me".
After 14 years of working in the corporate world, leading innovation and strategy for some of the largest Telecoms and Utilities companies in the UK, it's safe to say that Hristiana has made great career choices. Now CEO of her own company, she combines her passions of technology and wellbeing in Bliss. Work, which helps both employers and workers to future-proof their wellbeing at the office. She marvels that at 17, she made such a brave career choice. "As a student, I was seeking stability and future-proofing. Tech still offers both, although people don't look at it as such. People think tech is really difficult, but it's now much more accessible and easy than ever before"
Photo Credit: Eleanor Cheetham